Results
We work with you on a personal level to determine the best solutions for your unique needs, then leverage our seasoned expertise to achieve the best possible results.
Relationships
We are your trusted partner in success. Our firm is large enough to offer a full range of professional services at a fair price, but small enough to give you the individual attention that you deserve.
Relief
Rest assured that when a need arises, our firm is ready and capable to handle everything for you so you can focus on what matters most to you.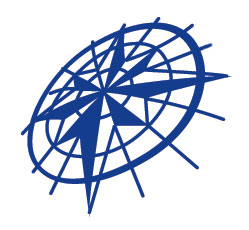 Gianno & Freda Compass Logo
The symbol used in the Gianno and Freda Financial Center's logo is The Moral Compass. A moral compass is anything which serves to guide a person's decisions based on morals or virtues. A useful way to consider your moral compass is to picture it like an ordinary compass.  True North represents Integrity, South is Forgiveness, East is Compassion, and West is Responsibility. Historically, these four principles are universally honored in some form by all people, regardless of race, religion, or gender. Here at Gianno & Freda, we apply these principles to all of our dealings with our clients, our co-workers, and our work with other professionals.
Our Professionals
Professional Designations:
Mark Gianno, CPA, CGMA, CFP, is the President of Gianno & Freda, Inc.  He earned his certification as a Certified Public Accountant in 1986, and recently earned the Chartered Global Management Accountant awarded by the AICPA in 2012.  In 1992 he was awarded the license to use the Certified Financial Planner designation after completing the requisite education and testing. He currently holds a Series 24 securities license through Investacorp, Inc., a registered broker/dealer.
Professional Memberships:
Mark is a member of both the American Institute of Certified Public Accountants (AICPA) and the Massachusetts Society of Public Accountants (MSCPA). Within the AICPA, he is an active member of the Tax Section, the Personal Financial Planning Section, and the Forensic and Valuation Services Section. Mark was formerly with the Boston office of the international "Big Four" accounting firm of Coopers and Lybrand (now PriceWaterhouse Coopers). Recognized as a leader in the estate planning and wealth protection field, Mr. Gianno is the only Massachusetts CPA to regularly participate in the top national estate planning conference for CPAs and attorneys in recent years.
Education:
He received his Bachelor's degree Magna Cum Laude from the University of Massachusetts.  He subsequently earned a Master degree in Accounting from Northeastern University.  Most recently he added a Master in Business Administration from Northeastern.  Mr. Gianno is a retired Arbitrator for the National Association of Securities Dealers, the predecessor to FINRA.  He frequently publishes articles for professional journals and newspapers.
Community Service:
Mark is a former Treasurer of the Board of Directors of the Hyannis Club of Rotary International.  He also served for many years as Treasurer of the Board of Directors of the Cape and Islands Chapter of the American Red Cross.
Cape Cod Tax Preparation Cape Cod Tax Preparation Cape Cod Tax Preparation Cape Cod Tax Preparation Cape Cod Tax Preparation Cape Cod Tax Preparation Hyannis Hyannis Hyannis Hyannis CPA CPA CPA Gianno & Freda is a certified public accounting firm with offices in Hyannis and Boston. Its services include tax preparation and planning, financial planning, audits, payroll, small business accounting and estate planning. Tax help Tax Help
QuickBooks QuickBooks QuickBooks QuickBooks QuickBooks QuickBooks
Certified Public Accountant Certified Financial Planner
CPA assists taxpayers and small businesses with taxes in Hyannis, Massachusetts Trusted Business Advisor tax and financial planning developments
tax filing specialist in Hyannis, Massachusetts, for help with your taxes
IRS registered tax preparer IRS registered tax preparer
tax preparation, tax planning, bookkeeping, accounting services, estate trust taxes